Search found 4 matches
Search found 4 matches • Page 1 of 1
by CRYST∆LLINE

Fri Mar 15, 2013 10:37 am
Forum: WITCH-HOUSE
Replies: 0
Views: 771
CRYST▲LLINE: I'M STILL VISITING STATUES (GRIMESxS∆LEM)
by CRYST∆LLINE

Mon Feb 25, 2013 6:58 am
Forum: WITCH-HOUSE
Replies: 0
Views: 675
K∆NYE WES† - MRCY (CRYST∆LLINE REMIX)
http://xcrystalline.bandcamp.com/album/mrcy-single
by CRYST∆LLINE

Mon Feb 25, 2013 6:54 am
Forum: WITCH-HOUSE
Replies: 0
Views: 756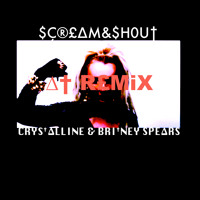 always open to criticism.
always open to observation.
by CRYST∆LLINE

Mon Feb 25, 2013 6:46 am
Forum: OPINIONS & SUGGESTIONS
Replies: 43
Views: 101719
I operate under the musical persona of Crystalline i can be found at http://xcrystalline.bandcamp.com AND http://www.soundcloud.com/xcrystalline AND http://www.facebook.com/crystallinemusic to give you an idea of the sound i've been grasping as of late, here is a Remix I did Yesterday of Britney Spe...
Search found 4 matches • Page 1 of 1