2nd in an instalment of bargain bin classics that have unique sounds. Ive avoided the usual Roland gear for forgotten units.
1.KORG DDD-1
Cheap trashy and separate outs for all drums with loads of control.
2.YAMAHA RY-30
Clean and heavy.
3.Oberheim DMX
Phat and heavy with loads of bassssssss.
4.SCI DRUMTRAKS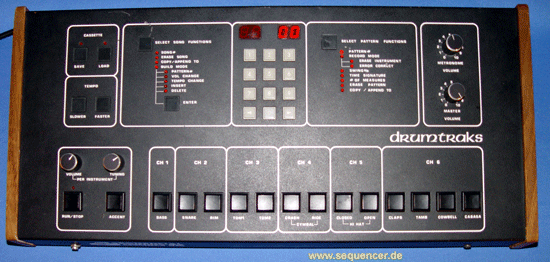 Unique sounding and really analog like the 808.
5.YAMAHA RX-11
Another Hip Hop producers favorite and really cheap.
6.EMU SP 1200
Early Hip Hop classic like the 808.
7.ALESIS HR 16
Good banks of sound and a good sequencer.
8.EMU PROCUSSION
Amazing underated piece of kit. Every percussion and drum sound you will ever need with the control of a workstation.
9. ALESIS D4
Great for live as you can use drum triggers to fire off the sounds or even mics . . . . . .
10.KORG DDM 110
More cheap trash that sounds great.