Ok, so I was talking to GOSTS yesterday about Lovedied's bandcamp being deleted (it's back and running now again!), and an idea crossed my mind - tribute compilation to Lovedied.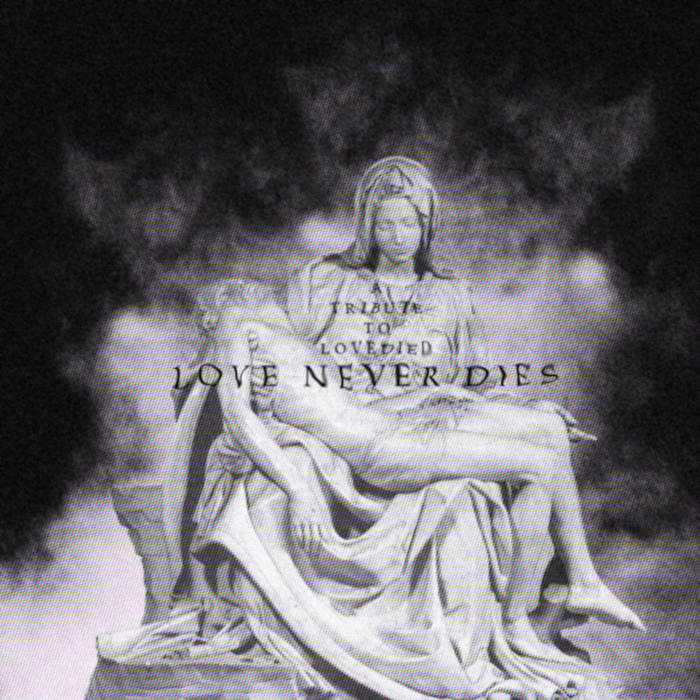 THE COMPILATION IS OUT NOW!

free download:
or
http://www.mediafire.com/download/amzlr ... .part1.rar
http://www.mediafire.com/download/5mgf5 ... .part2.rar
Lovedied was a young and amazing australian producer who passed away too soon. He also was a member of this site until the last day where he shared all his great music with us. To commemorate his death, I'd like to gather and release a set of remixes of his own tracks done by all you guys as well as tribute tracks if you feel like writing one. I think that would be a great way to honor his music and himself.
The planned release date - December 21st, 2012.

EMAIL YOUR TRACKS TO: zinbwoy@gmail.com (

WAVs or FLACs only

)



deadline for submissions is December 19th



All his releases can be viewed here:
• http://www.discogs.com/artist/Lovedied

Most of them can be downloaded here:
• http://lovedied.bandcamp.com/
and here:
• http://soundcloud.com/lovedied/

There's a plenty of time, so no rushing. If you're not familiar with Greg's music, please check his last EP, which is my favourite release of his too:


But make sure you also check his previous works: ▇ and ✞ ‡ᴍӎ▲ↄʊᴌ8 ✞ (both available at bandcamp) PLUS THE RECENTLY RELEASED COMPILATION: here



~ UPDATE ~


Stems that are available:
+ ғᶱȝᶟƹᶫ [ listen ] / [[ stem download ]]

+ Imbrase [ listen ] / [[ stem download ]]

plus most of the ✞ ‡ᴍӎ▲ↄʊᴌ8 ✞ album:
+ †өᴗ₡Ȟ / [[ stem download ]]
+ ᵿ ᴚ ϮҥѮ ɱɸ☺ᴎ / [[ stem download ]]
+ Ϯᴪ₥ʒ ɪʂ Џ₱ᴖ₱ / [[ stem download ]]
+ ✞ ‡ᴍӎ▲ↄʊᴌ8 ✞ / [[ stem download ]]
+ ᵺᶚᴚϟ ₦џЂнϊЙ₲ / [[ stem download ]]

You can download them all here:
http://www.mediafire.com/?93nhlpdehx1jt
(huge thank you to Hubert West)


Deadline for contributions (REMIXES of Lovedied tracks as well as tribute tracks) will be 1st of December.

Love Never Dies