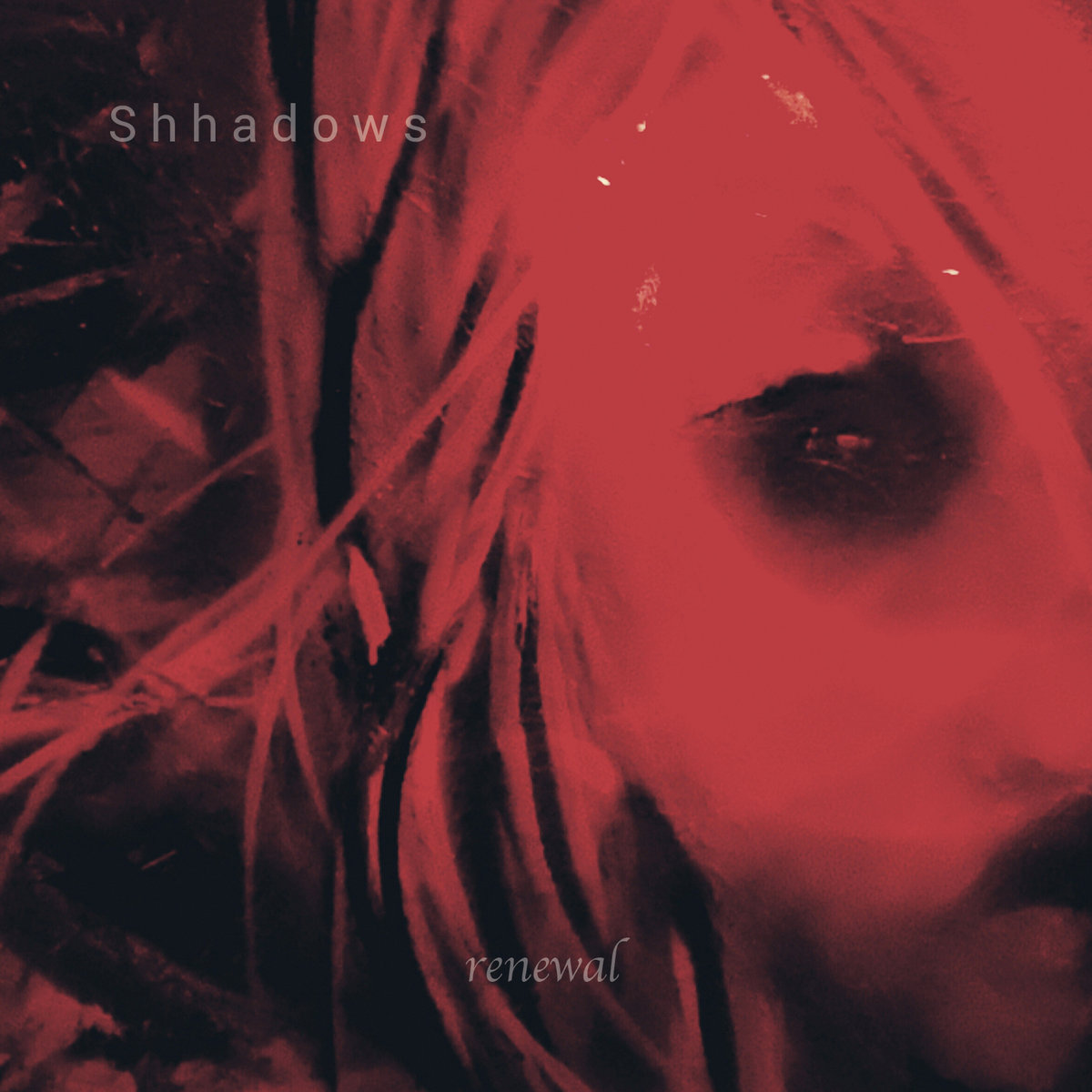 1. New Thirst
2. Under Your Spell
3. Don't Need Knives (To Cut You Up)
4. Get It Right
5. Swamp Thing
6. Sundown
Buy CD / digital:
https://remissionentertainment.bandcamp ... um/renewal
The moment I saw the front cover of this EP, I knew I want to listen to this straight away. "Renewal" has one of my fav artworks of 2020, and the credit goes to artist
Carmine G. Diaz
. What hides behind this red-tinted ghoulish face?
Right from the bat, Shhadows delivers sinister rolls of lo-fi drums that steadily evolve into a truly evil composition, sounding half like the underground rave from Matrix and half like something that creeped out from a long-lost 90s horrorcore tape. As the instruments fade away towards the end, a sea of ominous whispers and hisses sets the stage for the next chilling and grimy track. But it never comes. The following song, cover of Desire's
"Under Your Spell"
, is a witchy rendition of the synth pop smash hit, sung by the amazing
Vienna Vox
, with trembling effects added to her voice. "Don't Need Knives" featuring Reiya on vocals is an incredibly catchy, pulsating hybrid, drawing from synthpop, witchhouse and even incorporating squelching acid sounds. Videl owns the next track, channeling synthpunk attitudes of Alice Glass and Sadie Pinn over a minimal techno / darkwave bastard beat, bringing to mind Cabaret Nocturne's
"Blood Walk"
single. Fantasic banger, I'd love to see a music video for it. After "Get It Right", Shhadows serves another cover, this time haunted club-friendly take on the timeless
"Swamp Thing"
from The Chameleons. One should probably think twice before having a go at such an iconic track, but his version, backed with vocals from Glynnis Braan, works really well as a witch house tribute, giving it a harsher, gothic edge. The EP ends how it started - with a dark and atmospheric track "Sundown", dripping with menacing syths and throbbing bass.
While the whole release is terrific on a track by track basis, there is one minus that I need to point out - sequencing. I'm not sure if the track order (or lack of) was intentional or not, but the EP just doesn't flow naturally. If "Get It Right" was shifted to the second position, and "Under Your Spell" would end the release as a bonus, it'd make more sense to me. Nevertheless, "Renewal" is an amazing debut from Shhadows, I can't wait to hear what's next from him. In the meantime, turn down the lights, turn up the volume and enjoy this EP.